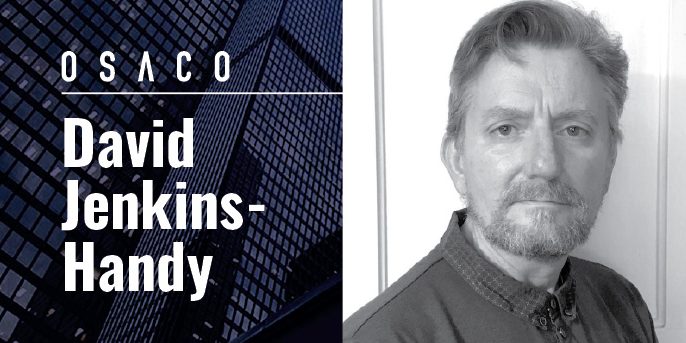 Citizens can no longer sit and wait for the worst to happen or call in the lawyers when it does.
Global warming leads to extreme weather events. Effective implementation of UN sustainable development goals (SDGs) 6 and 15 are key to successfully navigating a route to the regeneration of a biophysical environment.  
So, what could this mean in Aotearoa if these goals are not implemented properly? Increased risk of flooding is just one example. Rivers burst their banks and coastal erosion breaches significant natural barriers causing destruction resulting in environmental, social and, ultimately, economic catastrophe? This situation is becoming familiar around the globe but has a unique consequence in Aotearoa. 
Tourism and the case of Colac Bay
Colac Bay/Ōraka is a popular holiday destination in Southland. It is protected from the Southern Ocean by a rock wall that is eroding under the increasing tidal forces along the Foveaux Strait. Less than 80km away from Colac Bay lies Tiwai Point.
It was reported, by Phil Pennington of RNZ on 18 May 2021, that "New environmental data at Tiwai Pt aluminium smelter shows sea level rise is destroying bores within scores of metres of where 100,000 tonnes of hazardous waste is stored" ("Tiwai Point: Coastal erosion threatening monitoring bores", NZ Herald, 18 May, 2021). Bores used to measure groundwater pollutants, including cyanide and fluoride from spent cell liner waste, are threatened by coastal erosion; one bore has already been shut down.
So, what are the implications of erosion for Colac Bay/Ōraka? Following a severe storm in September this year, a significant portion of the closed coastal road. The road separates the Southern Ocean from an "old dumpsite at the section of coastline where the rock wall peters out."
Recent accounts of the dump site indicate "contaminants buried in the land behind Colac Foreshore Rd include car bodies, car batteries, plastics, oil, tyres, herbicides and paint" (Matthew Rosenberg, "Upset residents seek legal advice over Colac Bay erosion" Otago Daily Times, 13 October 2021) Further erosion could result in a repetition of the ecological tragedy that befell the Fox River as the contents of the legacy Fox landfill site swept through the Tai Poutini National Park.
The case of the Fox landfill site: a tsunami of effluent?
Heavy rainfall and floods opened up the legacy landfill on the banks of the Fox River, in [March] 2019, sending thousands of kilograms of waste along the river through Tai Poutini National Park, and out to beaches and the Tasman Sea.

(Sally Murphy, "Fox River landfill to be cleared away next week", NZ Herald, 16 January 2021).
The clean-up involved nearly 1000 volunteers and the removal of 14,000 cubic metres of rubbish to a landfill site in Hokitika and has consumed a 'Shovel Ready' grant of $3.3 million to action the project.
Lizzy Carmine, writing in The Guardian (20 September 2021) reflects on an unforeseen risk of Aotearoa's waste management practices: "There are at least 321 closed landfills set up across Aotearoa situated next to the coastlines and riverbanks, and it's only a matter of time until many of these may burst under rising seas and increasing floods." Clearly, repeats of the Fox River landfill breach could be environmentally and economically catastrophic.
The international image of Aotearoa is one of pristine rivers and coastlines, not a ticking environmental timebomb. If the Fox River incident can be taken as a warning of one potential hazard are there any others to be immediately concerned about? For the residents of Colac Bay the risk is a clear and present danger.
The image of Aotearoa is as a Paradise on earth, but how accurate is that if the case of Colac Bay and more than 300 other landfill sites are taken into account? Tourism New Zealand has played on the belief that Aotearoa is an unspoilt Garden of Eden for a long time in its marketing of the country.
After much criticism of Tourism New Zealand's 100% Pure campaign, which showed a tourist drinking water from a river, it is finally being withdrawn. Given the level of existing toxicity present in some parts of the river systems, it is understandable that concerns about reputational damage to the country have made it impossible to maintain this version of Aotearoa's image.
Colac Bay's reputation as a holiday destination appears fragile and in danger of vanishing in a flood of contaminated waste water. Could the residents of Colac Bay survive the repercussion of a breach in containment of the landfill site adjacent to Colac Foreshore Road? They might, eventually, but only with a hugely expensive clean-up operation and a massive investment of resources that could easily spiral out of control.
The legacy of a period of irresponsible waste management planning, a hidden problem, may be found in the selection of unsuitable sites for landfills. Unsuitable because the decades of warnings about global warming were generally ignored for generations by policy makers of all political persuasions.
Bizarrely, Matt Russell, the Southland District Council infrastructure and environmental services group manager, sent an email to residents of Colac Bay saying the landfill had previously been classified as "low risk".
The identification of low risk, it was claimed, was based upon "several factors, including waste type, volume, groundwater and surface water proximity, capping, containment and toxicity." Yet the evidence from Tiwai Point suggests that local government needs to take decisive and immediate action because coastal erosion is emerging, right now, as a major risk factor in the successful management of waste and landfill operations.
If Aotearoa's rivers and coastlines are to return to their pristine state, then a multi-stakeholder approach is essential. According to SDG 17, partnering is the basis for sustainability and the achievement of the sustainable development goals. There is a need for a wider view of risk management and systems support necessary to deal with potential hazards from flooding, coastal erosion, and other forces driving environmental degradation.
The Colac Bay/Ōraka situation highlights this wider problem. Councils and other organisations need to think not only in terms of what legislation and obligation requires but in terms of robust and adequate ESG and Sustainability management.
This is because implementing ESG and Sustainability management is the right course of action, is accepted globally (effective ESG aligns with the 17 UN SDGs), is being used around the world, and is being adopted here in Aotearoa (Dr Duncan Webb's bill signals this).
Organisations need to act now to ensure their system, policies, and procedures are fit for purpose and that they react accordingly when issues arise. This is where OSACO can help. OSACO offers services and training that will help boards, executives, business managers and regulatory risk and compliance professionals address ESG risks.
OSACO's practical engagement with sustainability, business conduct, ethics and people risk, enables organisations to design and develop new business models and adopt management systems built to evolve for continuous improvement.