OSACO Group one of small group of New Zealand businesses to join United Nations Global Compact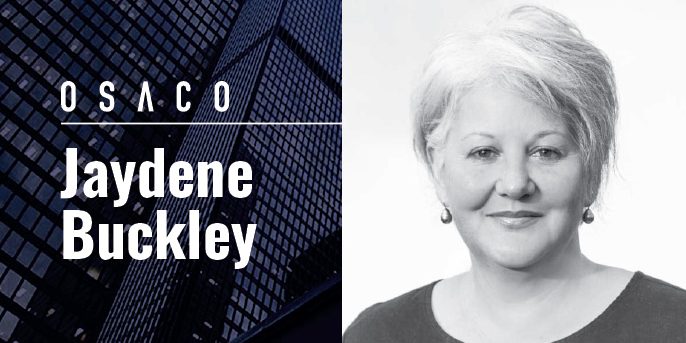 OSACO Group is pleased to announce that it has joined the United Nations Global Compact initiative – a voluntary leadership platform for the development, implementation, and disclosure of responsible business practices.
With this announcement, OSACO Group joins thousands of other companies globally, but only 13 companies from New Zealand, committed to taking responsible business action to create the world we all want.
The UN Global Compact is a call to companies everywhere to align their operations and strategies with ten universally accepted principles in the areas of human rights, labour, environment, and anti-corruption, and to take action in support of UN goals and issues embodied in the Sustainable Development Goals.
Launched in 2000, the UN Global Compact is the largest corporate sustainability initiative in the world, with more than 15,000 companies and 3,800 non-business signatories based in more than 160 countries, and more than 69 Local Networks. To date, however, only 13 New Zealand businesses have been accepted to join the compact.
"As part of our commitment to sustainable and responsible business practices, OSACO Group has embedded the Ten Principles of the United Nations Global Compact into our strategies and operations, and is committed to respecting human and labour rights, safeguarding the environment, and working against corruption in all its forms," says OSACO Group Managing Director, Jaydene Buckley.
"We urge other New Zealand businesses to embark on the journey to making a similar commitment. It's vital that we all do our part and that as a nation we are not left behind as others take the necessary steps to support responsible business practices.
"New Zealand tends to rest on the laurels of the perception that we are a transparent and anti-corrupt nation, but as we have recently seen with a case regarding immigration practices, we need to be ever vigilant."
---
Le groupe OSACO a le plaisir d'annoncer son adhésion à l'Initiative du Pacte mondial des Nations Unies, une plateforme de leadership volontaire pour le développement, la mise en œuvre et la divulgation de pratiques commerciales responsables.
Avec cette annonce, le groupe OSACO rejoint des milliers d'autres entreprises dans le monde, mais seulement 13 entreprises néo-zélandaises, qui se sont engagées à prendre des mesures commerciales responsables pour créer le monde que nous voulons tous.
Le Pacte mondial des Nations unies est un appel lancé aux entreprises du monde entier pour qu'elles alignent leurs activités et leurs stratégies sur dix principes universellement acceptés dans les domaines des droits de l'homme, du travail, de l'environnement et de la lutte contre la corruption, et pour qu'elles agissent en faveur des objectifs des Nations unies et des questions inscrites dans les objectifs de développement durable.
Lancé en 2000, le Pacte mondial des Nations Unies est la plus grande initiative de développement durable au monde, avec plus de 15 000 entreprises et 3 800 signataires non commerciaux basés dans plus de 160 pays, et plus de 69 réseaux locaux. Toutefois, à ce jour, seules 13 entreprises néo-zélandaises ont été acceptées pour adhérer au pacte.
"Dans le cadre de son engagement en faveur de pratiques commerciales durables et responsables, le groupe OSACO a intégré les dix principes du Pacte mondial des Nations unies dans ses stratégies et ses activités, et s'est engagé à respecter les droits de l'homme et du travail, à préserver l'environnement et à lutter contre la corruption sous toutes ses formes", déclare
Jaydene Buckley, Directrice général du groupe OSACO.
"Nous exhortons les autres entreprises néo-zélandaises à s'engager dans la même voie. Il est essentiel que nous fassions tous notre part et qu'en tant que nation, nous ne soyons pas laissés pour compte alors que d'autres prennent les mesures nécessaires en faveur de pratiques commerciales responsables.
"La Nouvelle-Zélande a tendance à se reposer sur ses lauriers en donnant l'impression d'être une nation transparente et anti-corruption, mais comme nous l'avons vu récemment avec une affaire concernant les pratiques d'immigration, nous devons rester vigilants".